Build Your Own Sauna or Sweat
©2011 Mikkel Aaland All Rights Reserved
I'm now offereing an illustrated, in-depth, how-to-build guide to constructing your own sauna or sweat bath for $9.99. The approximately 100-page epub booklet comes complete with simple, straightforward instructions and designs that accommodate just about any budget and a variety of building skills. You'll learn how to build a traditional Finnish savusauna, how to build your own wood-burning stove, how to select an appropriate electric or gas heater, how to properly ventilate and insulate a sauna, how to select the best sauna rocks, and much more. You'll also learn how to build and use a Native American inspired sweatlodge.
The booklet is now available for the Amazon Kindle, and the Nook, with other formats to follow. To purchase and download the book from Amazon, just click here. For the Nook, click here.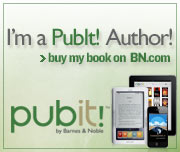 Excerpt from the Book
Copyright 2011 by Mikkel Aaland all rights reserved
The Proper Rocks

Each heating of a sauna rock equals thousands of years of natural erosion. Only the strongest rocks can survive constant heating and cooling, and even they will eventually crack and crumble. When this occurs, they lose their capacity to hold heat and in time they disintegrate and clog the kiuas.
The best sauna rocks are those least exposed to weather. Certain quarried rocks are therefore the strongest. Glassy rocks of high quartz or iron content are not recommended. Iron is a fast conductor of heat and when water is poured on, it becomes trapped in a shell of vapor and tends to form beads. As the beads slide off the rock a weak löyly is produced. Obviously, rocks that produce poisonous gases or offensive odors should not be used.
Quarried Finnish rocks

One of the best sauna rocks is peridotite, a quarried Finnish rock that kiuas manufacturers ship across the world. Certain North American rocks work as well. Freshly quarried basalt, black and fine grained, from the Cascade and Sierra ranges, is excellent. So is hornblende, found in many parts of North America. It's a textured rock, which has been re-crystalized at a high temperature, making it ideal for the sauna.
Locations of these types of rocks can be found on geological surveying maps available from offices of the Bureau of Mines, or through the Government Printing Office in Washington, D.C.